Regular activities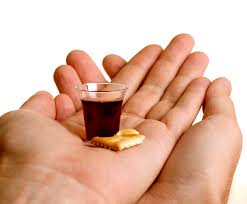 When:      Sundays from 11.00am to about 12.20pm (notice will be given on this page of any exceptions such as our camp weekend)
Where:         Girl Guides Hall  Douglas St Taree 
A memorial is a way of reminding yourself of a person or event. At our memorial service each Sunday we gather together to celebrate all that God has accomplished through Jesus  – in his life, death & resurrection. It is a time when we worship God, pray, sing songs and hymns, read from the Bible and consider a message to encourage us to focus our minds on the sacrifice made by Jesus and what it means to us individually and communally.
The Sunday service is a focal point for us as it was for believers in the first century when they met together to break bread. (Acts 20:7)
At this service baptised believers eat a small portion of bread and drink a small amount of wine. At the last supper Jesus had with his disciples he ate bread and drank wine and asked his followers to do this regularly to remember him until he returns in glory.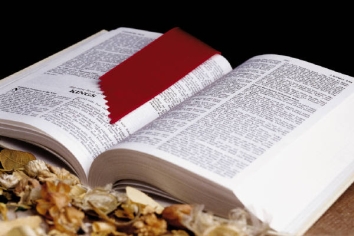 When:      2nd & 4th Wednesday of the month at 7.30 pm
Where:         Various homes
Our evening Bible class is a time when we come together to study the Bible in some depth. It may take various forms. For example:
Bible reading and discussion
A researched talk followed by discussion e.g. Bible book or character study
A Bible based book reading with discussion
A talk from a CD or DVD
We have supper together at the conclusion of the study.
BFG (Bible & Friendship Group) 
When:          Once a month 10.00 to 11.00 am
Where:         Venues as announced
This is an informal discussion group held over a cup of coffee. The emphasis is on learning together about God and His Son in a friendly & relaxed environment. The current study guide is entitled 'Fruit of the Spirit' and is used as a basis for open discussion and to focus our thoughts on a particular Biblical passage each session. 
Other activities
 2017
Sat 6th May:  Bible Study & BBQ lunch - Hallidays Point
Saturday 1st: July:  Bible study & lunch - Port Macquarie
Sat-Sun 15-16th July:   Study weekend
Fri-Sun 25-27th August:  Recreational weekend at Myuna Bay 
N.B. Because of our annual camp, our usual Sunday morning service will not be held at the Girl Guides Hall on Sunday 27th August. Those not attending the camp will be meeting in a home. For further details please phone 0427 221 929. 
Saturday 9th September: 4W drive, BBQ lunch and Bible study - Barrington
Sat- Sun 4-5 November:  Fellowship weekend
Sun 26th November  Visit from 'Old Dogs' music group
We recognise that all our planned activities
are subject to the will of our Heavenly Father.
 For further information phone
Doug   6553 6536   /   0427 221 929
Ross   6559 1523   /   0409 747 570